MidnightWatcher's Blogspot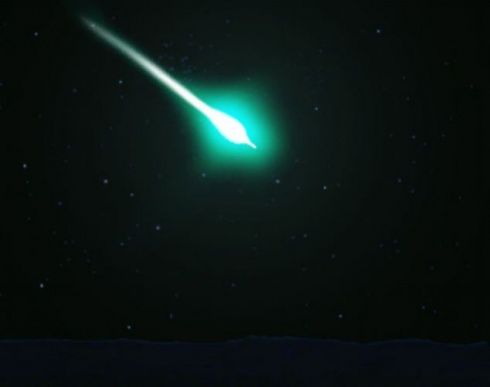 By Irene Klotz, Reuters – "A baseball-sized meteor blasted over the southeastern United States on Monday night, creating a bright streak of light, a sonic boom and a ruckus on Twitter, officials said on Tuesday.
The meteor appeared at 9:18 p.m. EDT over Alabama, traveling at about 76,000 mph. It exploded 25 miles above Woodstock, Alabama, located about 30 miles from Birmingham.
'Objects of this size hit the Earth's atmosphere on a daily basis, but this one happened near Birmingham, which is a fairly decently sized city and lot of people saw it,' Bill Cooke, head of NASA's Meteoroid Environment Office at the Marshall Space Flight Center in Huntsville, Alabama, told Reuters.
Many of the more than 180 eyewitness reports came from people attending a Mumford & Sons concert in Birmingham.
'This one wasn't at 2 in the morning, so a lot of people were out and about,' Cooke said.
View original post 137 more words