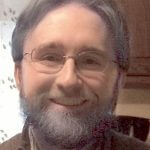 By Jack Davis September 9, 2021 at 10:01am
A Republican congressman has branded Dr. Anthony Fauci a liar based upon newly published documents that he says contradict Fauci's claims about the kind of research funded through the National Institute of Allergy and Infectious Diseases, which Fauci leads.
On Monday, The Intercept published documents outlining research at the Wuhan Institute of Virology that was funded by NIAID.
"This is a road map to the high-risk research that could have led to the current pandemic," said Gary Ruskin, executive director of U.S. Right To Know, a group that has been investigating the origins of COVID-19, in summing up the documents.
Wisconsin Republican Rep. Mike Gallagher's view of the documents is clear. He believes they show that Fauci oversaw funding of gain-of-function research, in which a naturally occurring virus is made more potent and lethal, contrary to Fauci's denials that he did no such thing.

Enough lies are enough of Fauci, Gallagher said in a statement posted on his website.
The congressman said that with the documents published by The Intercept, "we now know that U.S. taxpayer dollars supported research that made a virus at the WIV stronger than the original, naturally-occurring virus. This meets the very threshold for gain-of-function research that Dr. Fauci outlined in a letter to me in July."
https://www.westernjournal.com/congressman-fauci-must-resign-now-smoking-gun-documents-prove-lied-american-people/?utm_source=telegram&utm_medium=westernjournalism&utm_campaign=telegramfeed&utm_content=2021-09-09